A Middletown man has been charged in connection with two incidents of home improvement fraud.
According to New Castle County Police, the incidents occurred in the Newark-area community of Middle Run Crossing in March and May of this year. One man said he paid 52-year-old Mark Perry more than $17,000 for renovations that were never completed as well as materials that were never purchased. Another main claimed he lost $10,000.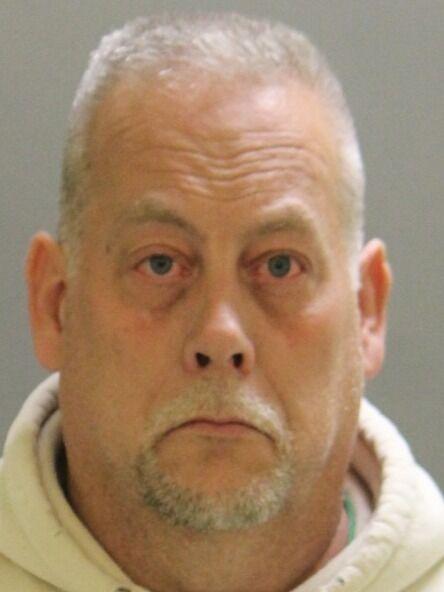 County Police said a lengthy investigation led to Perry being charged Wednesday with two felony counts of home improvement fraud. Perry was being held on $5,000 cash bail at Howard R. Young Correctional Institution.
Police are also concerned that there may be additional victims who have not yet come forward. Anyone with information about the case or believes he or she may be a victim of a similar fraud is asked to contact New Castle County Police. The non-emergency number is 302-573-2800. Also, tips may be reported to Delaware Crime Stoppers at 800-TIP-3333. 
New Castle County Police also shared advice about minimizing the risk of becoming a victim of a home repair scam:
Do's
Do insist on seeing references. The Federal Trade Commission (FTC) recommends asking past customers detailed questions, including whether the project was completed on time and if there were unexpected costs. The FTC also suggests asking the contractor if you can visit a job currently in progress.
Do require a bid in writing and compare bids from multiple contractors before agreeing to any work.
Do check the Better Business Bureau (BBB) website to see contractors' ratings and whether any complaints have been filed against them.
Do get a written contract before you pay any money and before the work starts.
Do read the fine print. The BBB says a contract should include a detailed description of the work, material costs, start and completion dates, and warranty information.
Do verify, before you make the final payment, that all work has been completed to your satisfaction, any subcontractors or suppliers have been paid and the job site has been cleaned up.
Don'ts
Don't pay cash. The FTC recommends using a check or credit card or arranging to finance.
Don't put down a big deposit. The initial payment should be no more than a third of the total estimate, payable on the day the materials arrive.
Don't automatically take the lowest bid. Some contractors cut corners to come in lower than competitors, according to the BBB. The FTC recommends that if one contractor's estimate is significantly less than those of competitors, ask why.
Don't let the contractor arrange financing for you. The FTC warns that you might be tricked into signing up for a home-equity loan with hefty fees or a high-interest rate, or one in which the lender pays the contractor directly, giving him or her little incentive to finish the job or do it properly.
If you think you have been the victim of a scam or fraud, please do not feel embarrassed or ashamed. These scammers can be very convincing, and you are not alone. Contact the New Castle County Division of Police.