Vyshto house intertwines ukranian heritage with contemporary home design
MAKHNO STUDIO places an intimate home, named Vyshto house, that blends contemporary design with traditional Ukranian principles in Kyiv. The client, a private family, sought to weave their national heritage into the very fabric of the new residence. The spacious interior comprises organic materials and modern design trends, intertwined with tradition. The walls feature cultural designs, artworks, and artefacts, as suspended wooden shades add a natural element to the house.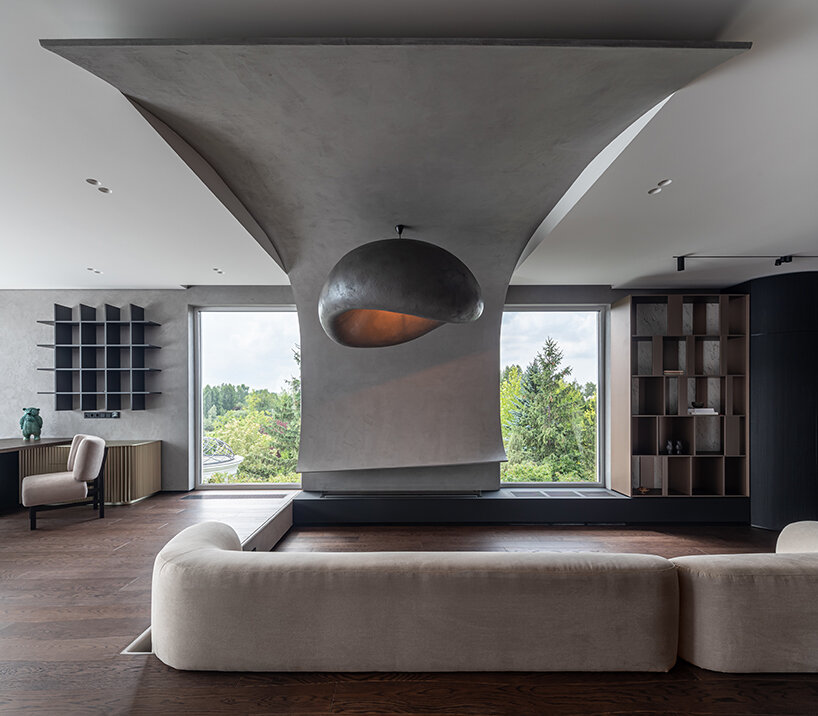 the interior's organic materials and modern design trends are intertwined with tradition
all images courtesy of MAKHNO Studio
MAKHNO STUDIO respects tradition in contemporary design
Founded in 2003, MAKHNO STUDIO believes respect for the past is necessary for designing a conscious future. The architectural firm creates architectural ornaments by combining Ukranian values with global methods of contemporary design. As experts in ceramics, the studio has developed wall tiles, furniture, decorations and art products. This includes the 3D Tetrapod tile, which is used in the Vyshto house to add depth and volume to the bedroom walls.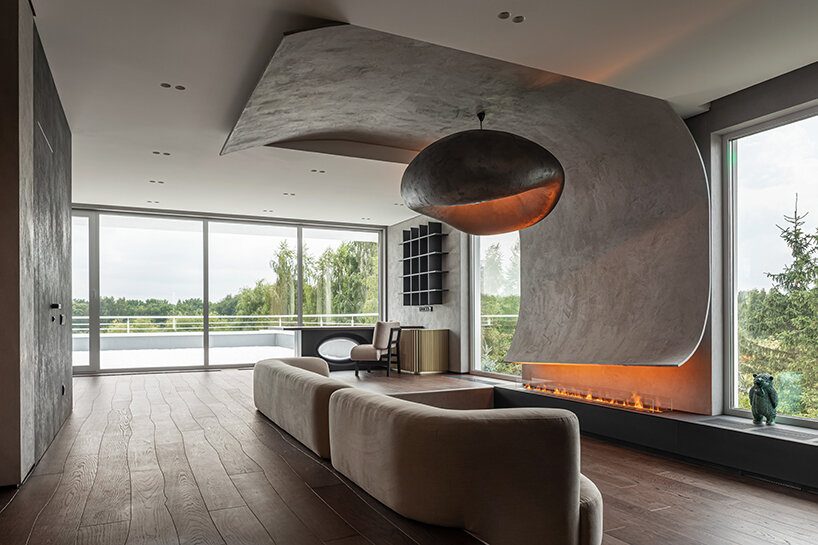 gray khmara lamps illuminate the sofa situated by the central fireplace, creating a cozy ambiance
Light and materials create alluring atmospheres
At Vyshyto house, scenography plays a significant role in stimulating distinct atmospheres within each space. The features in the library, such as straight lines and warm wooden tones, complement the 'Drozh' tile, developed by MAKHNO STUDIO, in evoking a sense of comfort. The main entrance and living area are adorned with a coral reef-inspired table and a white and red color scheme, symbolizing both nature and traditional Ukranian clothes. Gray Khmara lamps illuminate the sofa situated by the central fireplace, creating a cozy ambiance within the familial environment.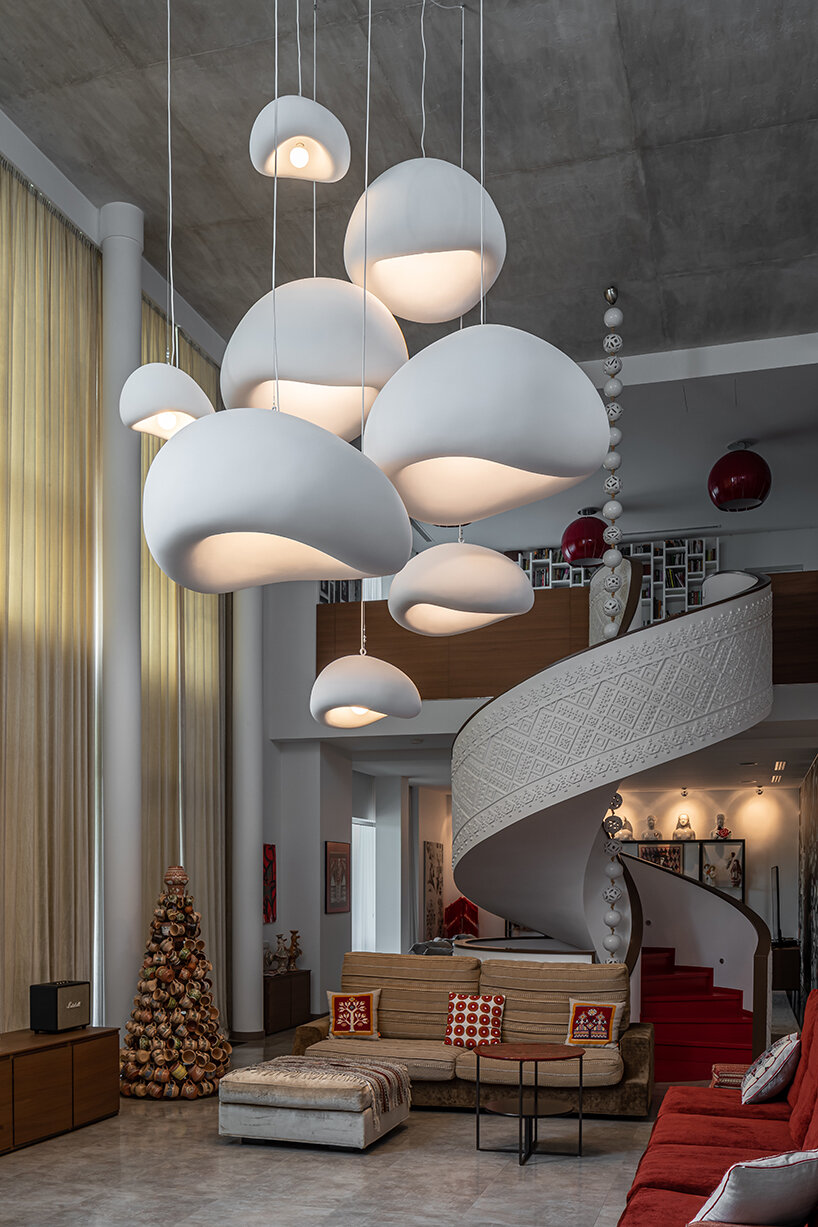 living area adorns a white and red color scheme symbolizing traditional ukranian clothes