Homeowner Jill McRae had a vision: it would be an inviting, light-filled and intimate space with big outlooks of her magnificent garden.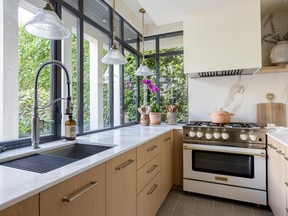 Article content
Sometimes a design vision develops slowly over time, and sometimes it's instantaneous.
Article content
For homeowner Jill McRae and her circa-1992 West Vancouver home, it was the latter. "I had such a strong vision for the way it deserved to be," she says.
Article content
Created by a local art deco antiquities dealer who built around his collection, the home's architecture struck McRae right away, and she knew what she wanted to do with her renovation. "I think it was the scale that was such perfection to me," she says.
Take the kitchen renovation: even expanded to its current footprint, it feels intimate in comparison to the 3,978-square-foot structure's overall size and grandeur. "So many people want a massive kitchen with a massive island. And that just wouldn't have worked in this house," says McRae.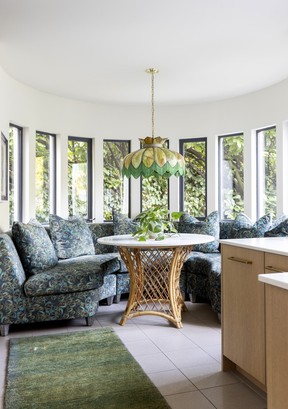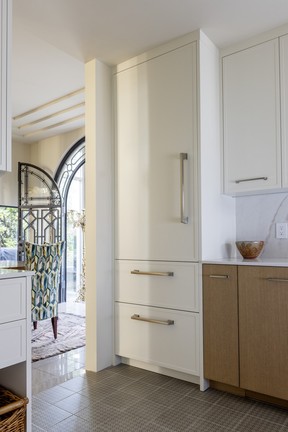 In European fashion, a secondary breakfast room, with its own kitchenette, is divided from the main kitchen by the dining room. "I can't tell you how many people come for dinner and say, 'I love the fact that these little rooms are here, and they're split—you sort of have to discover them'," she adds.
Article content
To complement existing black-sash windows, McRae sourced a black-and-white patterned Portuguese floor tile, and white marble-composite quartzite for the counters. The rest of the design flowed from there. "I just thought, I'm just going to keep it really harmonious, and I'm going to do white upper [cabinets] and natural wood." As a result, the renovated kitchen feels fresh, but not time-stamped. "It looks like it could be 50 years old. Or two years old," says McRae.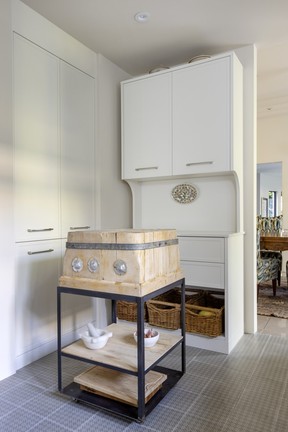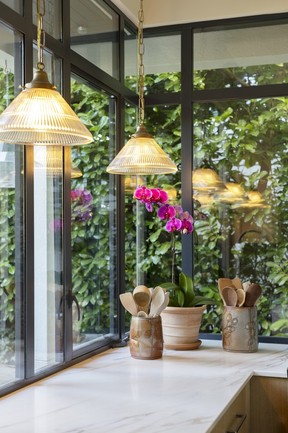 To create more working space in the kitchen proper, she and designer Paula Arsens pushed one wall back six feet, making way for a pantry, vintage hutch and freestanding antique cutting board.
But McRae's favourite feature? The garden views. "I've got a beautiful garden and back patio with an old French fountain and hundreds of hummingbirds," she says. "The best thing about the kitchen is the fact that when you're standing at the window, you're literally in the garden, and it's a spectacular garden."
Design: Jill McRae
Cabinet design and planning: Paula Arsens Kitchen Design
Construction: Marino General Contracting 
Vancouver townhome reno a mix of 'saves' and splurges

A designer brings a restaurant-inspired layout and moody vibe to her own dream kitchen

Renovation: Modern farmhouse details breathe new life into a Surrey home