As electrification moves rapidly in Australia, many homeowners and business owners are making the switch, whether by moving to solar energy, investing in a solar battery, purchasing an electric vehicle, or building energy-efficient homes. 
When it comes to energy-efficient homes, there are so many benefits. For one, you get to save more money and energy. In addition, a home that is energy efficient will work well with solar energy.
Furthermore, homes in Australia today now have an energy rating system by the Nationwide House Energy Rating Scheme (NatHERS). 
However, there are still many homeowners that are a bit lost when it comes to designing a home that is energy efficient. In this post, we will share with you a few tips: 
1. Commitment is key
An important thing to remember, when designing an energy-efficient home, is your commitment. What do we mean by this? It's simply being committed to the idea even before you start meeting with an architect or a construction company. Your commitment will play a vital role in the success of your home project. Commitment to designing an energy-efficient home usually results in advocating for the energy-efficient option, which can often be overlooked or even dismissed by many architects and construction companies. For this reason, we suggest doing your homework when it comes to choosing the right people and businesses that you employ to undertake your home design and construction.
2. Consider house orientation
Any energy-efficient home design will start off with house orientation first. Ideally, the common areas in your home, such as your living area and kitchen, must face north to ensure it gets enough sunlight, especially during winter. 
In addition, the east and west sides of your home should have limited windows and shade. 
Keep in mind that here in Australia, the main access to solar will come from the north, which is the solar north that is different from the magnetic north. However, this will depend on where you live. 
You can figure out the correct orientation for your home by establishing the true or solar north for your location. Use a street directory, a compass, or maps to figure out the magnetic north and estimate true or solar north by adding or subtracting the magnetic variation for your location. 
This also includes determining the sun's angle in different seasons for your region as this will enable you to design window and shading elements that will best capture or block solar access.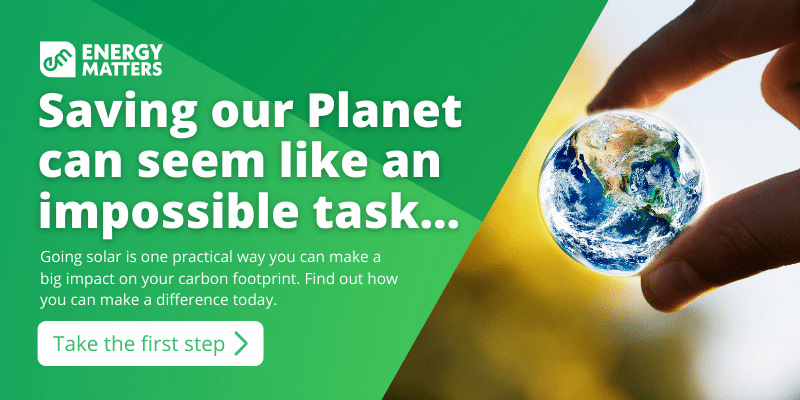 3. Think about the size
Your floor plan is also important in designing an energy-efficient home—you want the floor plan to be just right for what you need. As much as possible, you want to eliminate extra spaces you won't use. 
In addition, there needs to be a smart use of every space in your home, which is why "zoning" inside the home is important. That way, you can save on heating and cooling costs by creating zoned areas with similar uses.
To zone areas, you can install interior doors. This way, you can prevent heating and/or cooling rooms that are not in use. Two of the most important areas to consider for better air control in your home are your hallway and stairwells. 
You also want to invest in open floor plans complemented by high ceilings that maximise the energy generated inside the property. Moreover, the doors and dividers must be strategically placed to maximise the space inside your home. 
4. Choose the right materials
It's easy to research sustainable materials you can use for your home, but it would be more helpful to seek advice on selecting materials for your house. This also includes any additional insulation for other areas in your home. 
Some of the materials you want to consider are: 
Reclaimed wood: Recycled wood can be used for walls, decks, floors, panels, and other structures. Usually, reclaimed wood is sourced from old-growth trees and is treated properly to use in buildings and homes. This is an excellent material to use because it can store carbon and lower the demand for fresh timber. Plus, it looks charming, especially if you're going for a rustic look. 
Recycled metal: Aluminium and steel are important in home building, but a lot of energy goes into manufacturing them. So, for metal materials to use for your home, choose recycled metal. 
Engineered wood: This type of wood contains various wood types bound together. The tallest engineered timber office in the country is located in Brisbane's Fortitude Valley, where the floors and walls are built from cross-laminated timber. 
Bamboo: Bamboo is lightweight, renewable, and durable, which makes it ideal for sustainable and energy-efficient homes being built today. It can be used for flooring, cabinetry, and structures. 
5. Stick to passive design
Overall, an energy-efficient home in Australia is also known as a passive design. The Australian Government has provided basic energy efficiency requirements for new homes. In these homes, a passive design looks at ways to reduce cooling and heating, insulation, and more to make a home even more energy efficient. 
A passive solar design will ensure that all household members are comfortable all year round. There will also be less reliance on extra heating and cooling systems. 
On the other hand, if your home is already built and you're just looking into upgrading it to make it energy-efficient, here are some tips:
Invest in heavy blinds or curtains off windows. You can close them during the summer months to prevent heat transfer. On the other hand, you can have them opened during the cold weather, allowing the sun to heat an area of your home passively. 
Replace old bulbs with energy-efficiency lights: A great solution when it comes to your lighting is to switch to LED lightbulbs. Even though they are more expensive initially compared to incandescent lights, they can last for years. 
Replace old heating systems: If your heating system is old, it might be time to consider replacing it with a more energy-efficient heater, or you can also have a heat pump installed. 
Upgrade your windows: You can upgrade to weather-sealed windows, or you can retrofit existing ones with double glazing. 
Improve ventilation: You can improve the ventilation in your home by creating new openings in some areas of your property. 
It may seem expensive to make your home energy efficient at first, but when you look at the payoff, you'll find it a lot cheaper. So, what are you waiting for?
Energy Matters has over 17 years of experience in the solar industry and has helped over 40,000 Australian households in their journey to energy independence.
Complete our quick Solar Quote Quiz to receive up to 3 FREE quotes from trusted local installers – it'll only take you a few minutes and is completely obligation-free.